Kāpikottai
Regular price
Sale price
Rs. 580.00
Unit price
per
Sale
Sold out
The naturals from Moganad estate are back!
Really ripe , almost purplish cherries were picked for this lot and slow dried in a climate controlled poly house. The good folks at MSP coffee have told us that they changed things up with the drying and the results show! Last year's bonkers nature has been tempered with extra sweetness

Right from the dry aroma and down to the last sip of the brew, this coffee has oodles of fruitiness. We taste a molasses like sweetness and cherry like acidity in all the batches we have cupped; along with a rich chocolatey undertone that pervades throughout. It's almost like those fruit and nut chocolate bars in a cup (we were very tempted to put it on the label!).

This coffee had our roaster humming the rāga khamās from the time he sniffed the roasted beans and that's the name we went with.

Khamās the coffee is a delight across all manual brewing methods and has been roasted medium-light to let all the bonkers flavours sing!
Share
View full details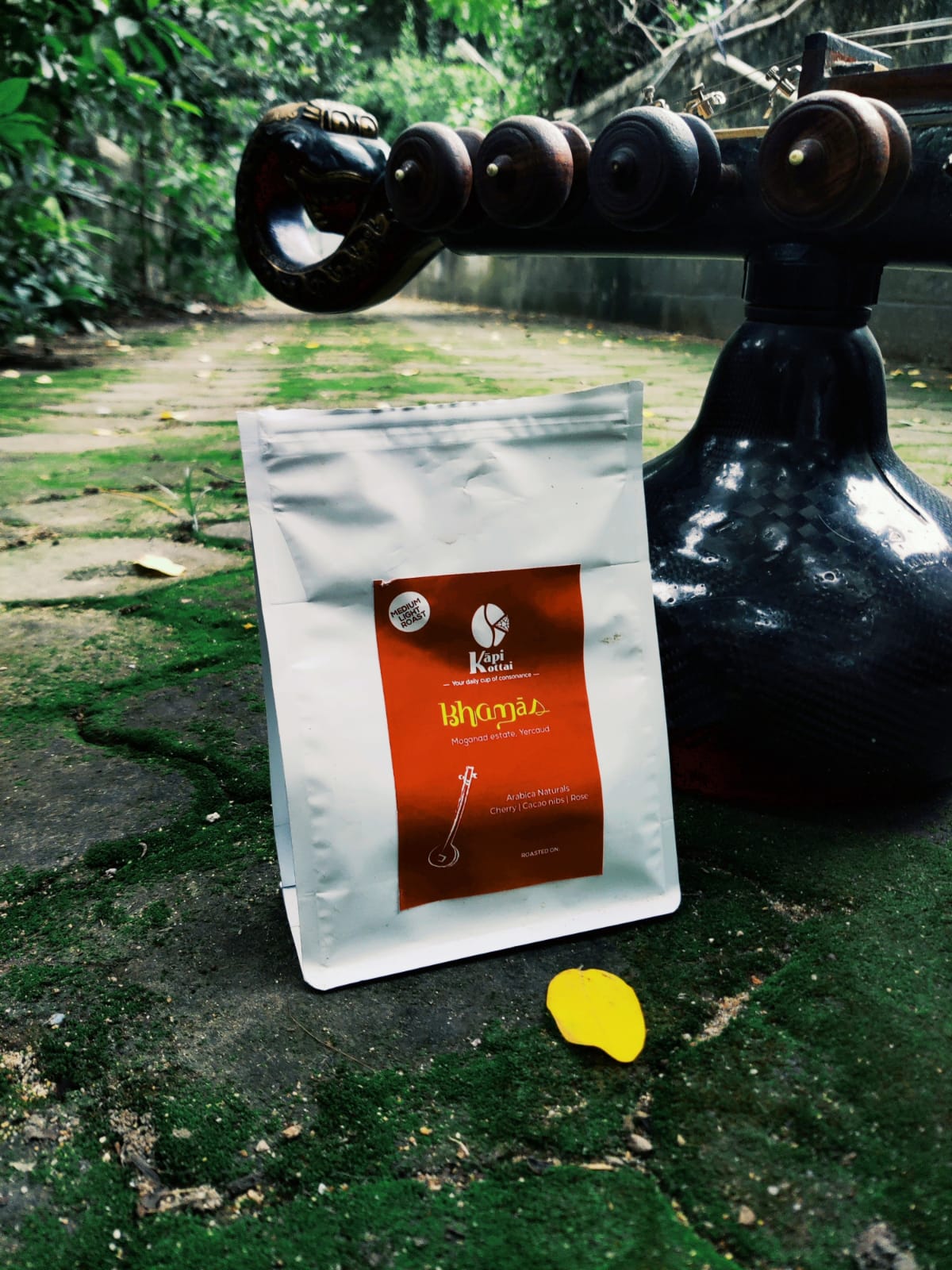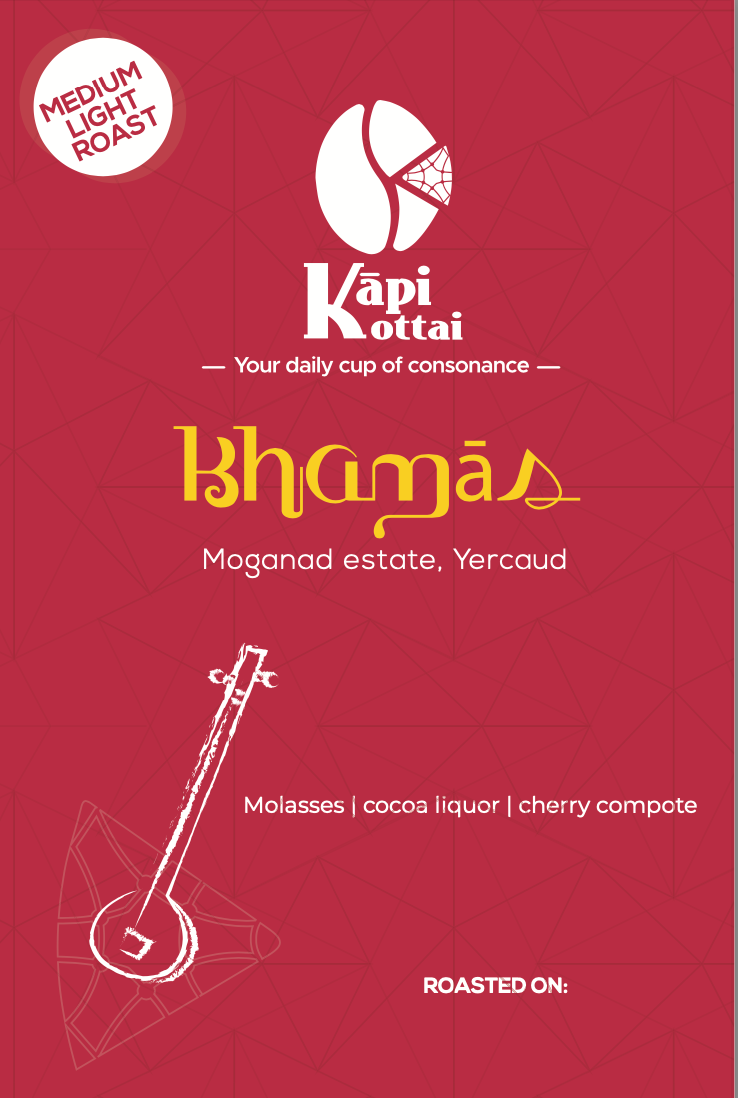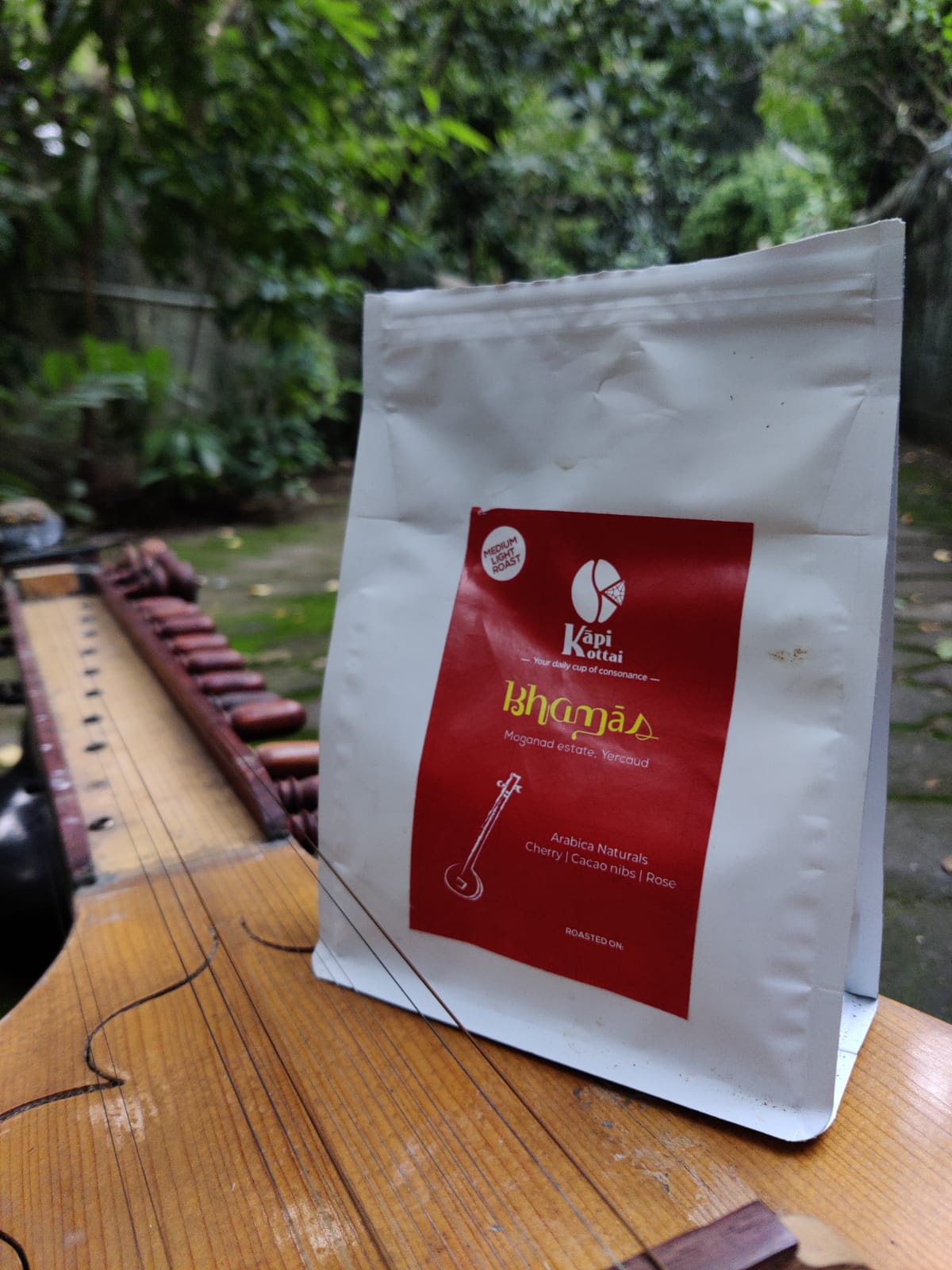 About Khamās
Tasting Notes

Molasses | Cocoa liquor | Cherry compote
This year's Khamās is more Clarity forwarded.. 💯 a good daily driver for sure. Well balanced sweetness with notes of Rose ( yeah for me there is a noticeable Rose aroma and flavor in my cup..😅😅 ) and Semi Dark Chocolate..
Khamās - Live us to its name by hitting all the right notes
This was my first purchase from Kāpikottai and apart from the flavor profile of the coffee what made me choose it was its name - Khamās.
And was happy with on choice when I received it - the smell of freshly roasted coffee was divine and the taste hits all the right notes.